Fanmix | Only the Crazy Can Play with Fire and Burn
The track art is sort of an experiment. I probably won't ever do another quite like this. XD Anyways, this is for my BB,
queenoframble.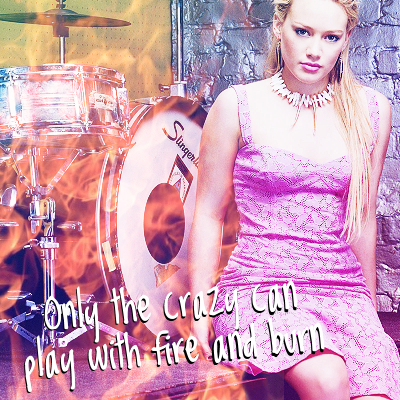 ( Cover Art, Track List, & Downloads! )
If you'd like a song uploaded to another site, need a ZIP instead of a RAR file, or a download link has died, just let me know and I'll get to it asap!